It's another Super Saturday of giveaways, teachers sure do love summer!!!
Teaching Maddenness - 1 winner of $50 Giftcard to Amazon 4 winners receive $5 of resources from Teacher's Clubhouse or Lightbulb Minds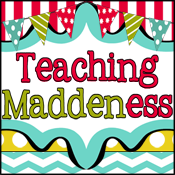 The Hands-On Teacher in First - The first winner will recieve a $20 Target giftcard AND a $25 gift certificate to shop online at Steve Spangler Science. The 2nd winner will receive ALL of the following goodies from 5 AMAZING blogger buddies. The 3rd winner will receive goodies from 5 different blogger buddies.
Falling into First is having a Thrity One giveaway courtesy of Laura at Kinder Kraziness.
Teaching Joys 125 follower giveaway.
Lovin' Kindergarten with Ms. Lindsey
Krazy Kindergarten Teacher is celebrating 80 followers, but I just made follower 100! Hope she is ready for another giveaway ;)

Carried Away in Kindergarten is doing happy 200 followers giveaway -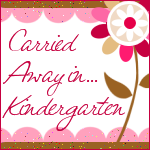 Reading Toward the Stars giveaway.