There are some great giveaways happening that you'll want to enter
EduKate & Inspire is having a 100 follower giveaway with lots of fun goodies. You have 6 more days to enter.
EduKate&Inspire
Learning is Something to Treasure is having a 400 follower giveaway with these goodies * 1st winner: 19 prizes from various bloggers!! * 2nd winner: My Wild and Wacky Watermelons Unit, Pirate Palooza Math and Literacy Unit, Kids of Character Pack, $10 TPT gift certificate, and $30 worth of scrapbooking products from Rachel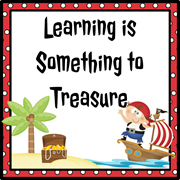 LearningisSomethingtoTreasure
My Not So Elementary Life is doing a 250 follower pirate themed giveaway. Are you doing a pirate theme? If so then this is most definitely for you!
MyNotSoElementaryLife
Primary Possibilities is having a 300 follower giveaway with a $10 TpT certificate and loads of other opportunities to enjoy the work of others. You need to go and visit.
Primary Possibilities
Delighted in Second is having a 100 follower giveaway with a $20 TpT certificate.
Giveaway
Delighted in Second
Simpson's Superstars is having her very first giveaway with loot from 15 Florida bloggers. Go give her some bloggy support and hopefully win :)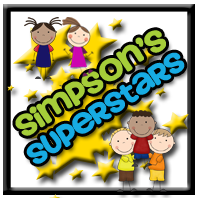 Simpson's Superstars
Teacherific Fun is having her first giveaway of a $25 Target giftcard. Hurry over!
Teacherific Fun
Teaching Little Miracles is having a 50 follower giveaway (Woo Hoo they are over 100 followers now!) Go check them out!

Teaching Little Miracles